Diese Veranstaltung hat bereits stattgefunden.
Herbst Workshops 2020
Oktober 3 @ 15:00
-
Oktober 4 @ 16:30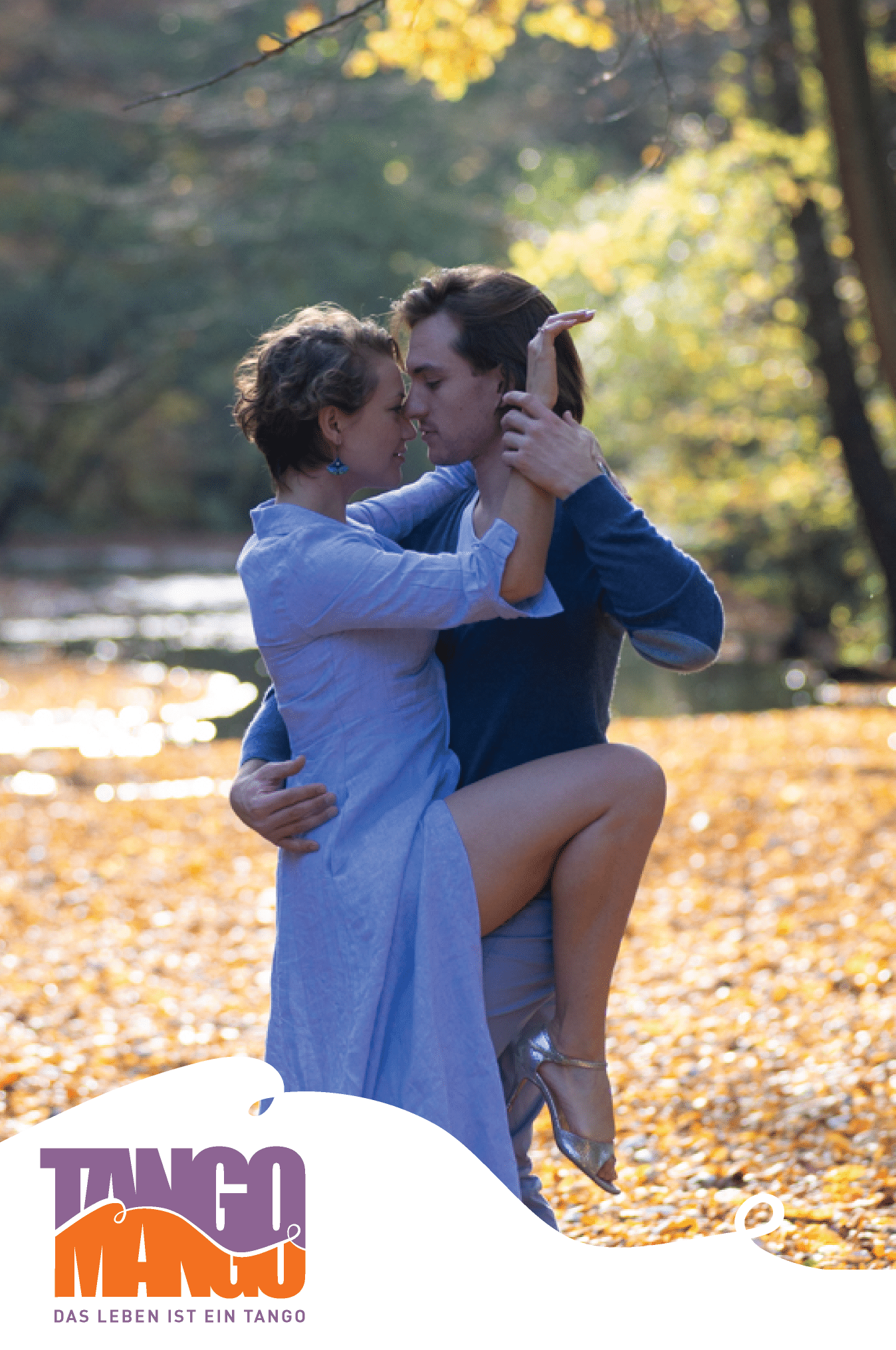 DE
SAMSTAG, 3. Oktober
15:00 – 16:30 Uhr – Lord of the Boleos
Wie führe ich einen Boleo? Wie spüre ich ihn? Was ist der Unterschied zwischen einem geführten Boleo und einer Verzierung? Und wozu brauche ich diese sogenannten Spiralen? Fragen über Fragen, diese und noch mehr wollen wir beantworten. 
17:00 – 18:30 Uhr – Die fabelhafte Welt der Sacadas
Wir vertiefen unser Wissen zu Sacadas und versuchen uns an verschiedensten Kombinationen für beide Rollen. Wir begeben uns auf die Suche nach dem perfekte Timing, um fließende Übergänge im Tanz zu ermöglichen.
19:00 Uhr Abendessen (optional) 
SONNTAG, 4. Oktober
13:00 – 14:30 Uhr – The Fast and the Milonga
Wie behalte ich bei der schnellen Musik die Verbindung bei? Und wie führe ich so schnelle Schritte überhaupt? Anhand einfacher Konzepte und rhythmischer Elemente widmen wir uns diesen und weiteren Fragen in diesem Workshop. 
30 Minuten Pause mit Snacks
15:00 – 16:30 Uhr – Into the Vals
Lasst uns durch spielerische Kombinationen im 3/4 Takt den Vals schwungvoll und elegant gestalten. Wir verbinden unterschiedliche Bewegungen und verinnerlichen sie.
—————————
EN
SATURDAY, 3rd of October
3:00 – 4:30 pm – Lord of the Boleos
How do I lead boleros? How do I feel it? What is the difference between a leaded boleo and an embellishment? And what do I need these so called spirals for? Questions and more questions, we will answer these and a lot more in this workshop.
5:00 – 6:30 pm – The fabulous world of Sacadas
In this workshop we will deepen our knowledge about sacadas and try to play with different combinations for both roles. We will search for the perfect timing in order to achieve for flowing transitions in the dancing.
7:00 pm Dinner (optional) 
SUNDAY, 4th of October
1:00 – 2:30 pm – The Fast and the Milonga
How do I keep the connection in this fast music? And how can I lead so fast steps? On the base of easy concepts and rhythmical elements we will focus on these and other questions. 
30 minutes break with snacks
3:00 – 4:30 pm – Into the Vals
Let´s create a lively and elegant Vals in the 3/4 time using playful combinations. We will connect different movements and internalize them.
Wir freuen uns auf Euch! Looking forward to you! 🙂
Anmeldung bitte paarweise unter/ please register in couples: info@tangomango.at
(Intermediate Level; beschränkte Teilnehmerzahl/limited couples)
*****************
Preise:
1 Workshop:   30 Euro pro Person/ *25 Euro
2 Workshops: 55 Euro pro Person/*45 Euro
3 Workshops: 75 Euro pro Person/ *60 Euro
4 Workshops: 85 Euro pro Person/ *70 Euro
*Ermäßigung YOUNG = für alle unter 30
EVENT DETAILS